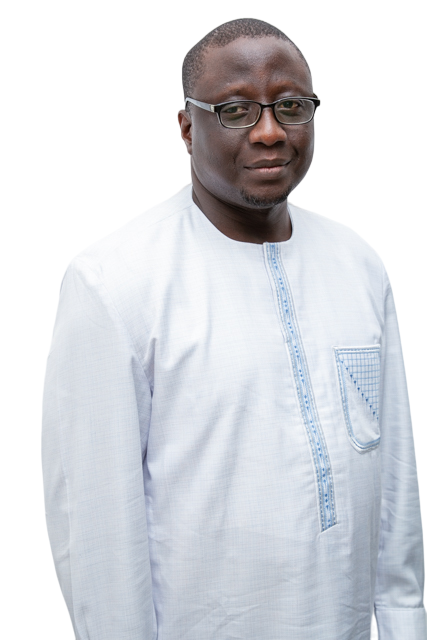 Director of Human Resource and Administration
Ernest A. Mendy
Mr. Ernest A. Mendy has an overall public service work experience of 30 years, with at least 20 years in the field of Human Resources. His HR experiences spanned from the Ministry of Health, Gambia Civil Aviation Authority and Gambia Revenue Authority. He holds Post-graduate and Masters' degrees in Human Resources Management from the University of Manchester, UK. He also attended numerous training courses, conferences, seminars and workshops on Human Resources, Critical Thinking, Leadership, Management Development and Data Analytics either locally, across the continent or in Europe. He is a member of the Chartered Institute of Personnel and Development (CIPD), UK and a part-time Facilitator with the Management Development Institute (MDI).
Mr. Mendy is currently the Director of Human Resources & Administration for the Gambia Revenue Authority. Prior to becoming the HR Director in 2018, he served the Authority as Deputy Director, HR & Admin for 11 years (2007-2018).
Mr. Mendy had been the Lead Champion for the GRA's HR Reforms and Modernization, which transformed the Authority into a regional champion in the Competency-based HRM approach. He is a regional HRM Expert for WCO-West & Central Africa and had undertaken missions for the WCO to support HRM reforms & modernization for Liberia, Guyana and Eswatini (Swaziland) revenue authorities. He has also made presentations at WCO conferences, namely, the Capacity Building Committee and Integrity Sub-Committee of the WCO.